Our Team
Katy McDowall
Senior Communications Manager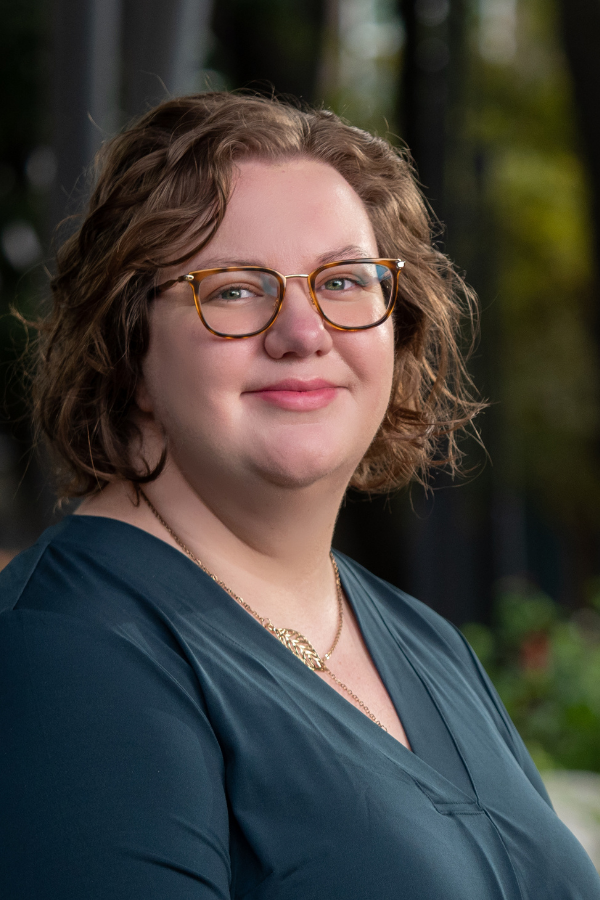 Katy McDowall serves as a Senior Communications Manager at SAM, where she develops effective messaging and branding to meet the communications and marketing goals of partner associations. She also serves as SAM Head of Communications and leads the communications team strategies and services. With more than a decade of communications, project management, and editorial experience, Katy is able to focus on big-picture communications strategy for the partners she serves, as well as dive into the details to ensure that her teams' and partners' goals become a reality.
Prior to SAM, Katy served as editor for an independent educational publisher for 7 years. She started her time there as an editorial assistant and grew to lead the editorial team while managing the production, editing, and marketing of 40-plus titles a year. In that role, she also managed conference exhibitions and copyright permissions, implemented new processes to increase team efficiency, and developed new marketing initiatives to promote products. 
Katy earned her bachelor's degree in journalism from Baylor University and her master's degree in journalism from The University of Texas at Austin. Her past experience also includes working in higher education communications and writing, editing, and designing for print and online publications.
Katy grew up in the Houston area and has called Austin home since 2012. 
Partners: Instructional Materials Coordinators' Association of Texas (IMCAT), Science Teachers Association of Texas (STAT), Texas Association of Freestanding Emergency Centers (TAFEC), Texas Wine & Grape Growers Association (TWGGA)

Outside of work, I love... gardening, DIY projects, watching the latest TV shows and movies, reading, and spoiling my three pets.

My workplace superpower is... leveraging strategic thinking and attention to detail.

Assessments: Specialist (Predictive Index); INTJ (Myers Briggs); Thinker (Adobe Creative Type); Learner, Relator, Strategic, Intellection, Connectedness (Strengths Finder)

What inspires me about working with associations: There's always something new to learn, a new tool or process to try, or a new way to best serve our members and volunteer leaders.


My unique skills or passions: I love to learn new things and problem solve.

Favorite SAM core value: Champion growth. I Iove seeing my teams and partner associations transform and grow—and I love pushing myself to grow in new ways!